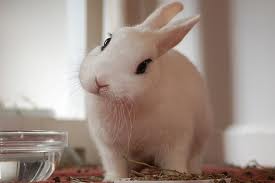 A woman who was allegedly raped by a Twelve Apostolic church prophet under the pretext of healing her stomach ailment yesterday said the man told her to undress before smearing mud all over her body.
She said he then raped her indicating that whenever she reached climax during the sexual act her ailment would be healed.
The married woman aged 23, who is a neighbour of the prophet at the Worringham Plots in Bulawayo, made the revelations when Lungile Ncube (32) appeared before Bulawayo Regional Court magistrate Sikhumbuzo Nyathi charged with rape.
Ncube is denying the charge. The woman told the court that on January 27, Ncube prophesied that she had a stomach problem and offered to help her. She said Ncube had also prophesied that he saw her husband being involved in an accident at the mine where he worked.
"On January 28 at 7am he knocked at my door and said he wanted to help me with prayers concerning my stomach problems. He also said he would assist my husband when he comes and he had already prayed for him that the accident must not be soon," said the woman.
"He then gave me three cups of water mixed with salt and said I must drink it. After drinking the water, he gave me hot water with a seven litre bucket which he said I must steam my body with. He then said that I must remove my clothes and steam my private parts, but I refused saying it was not proper for me to do that in his presence since he was a man and it was better if I could go and do that in my room."
The woman said Ncube advised her that he would go out and leave her to steam after giving her a blanket to cover herself.
"He then went out and I remained and removed my clothes and started steaming my privates. I dressed myself after that and he came in. He told me to go out and bring some soil which he mixed with salt and mud. He smeared my hands and after that he said he wanted to smear my stomach so I must lift my blouse which I did," she said.
The woman said after smearing her stomach Ncube said she should remove the blouse as he wanted to also smear her breasts and back, but she queried. He, however, managed to convince her to remove her top.
After smearing her breasts and back with mud, the woman said he smeared her toes to knee level and then asked her to remove all her clothes. She again queried, but he convinced her and she complied. He asked her to bend and she claimed before she knew it he had inserted his manhood in her privates. When she asked what he was doing, the woman said Ncube told her it was his way of healing.
"He told me that is the way they heal patients at his church and he normally slept with a woman until she climaxed. I told him that I would rather stay with my problem and he then said he was sorry that he had to sleep with me. I later phoned my husband and we reported the matter to the police," she said.