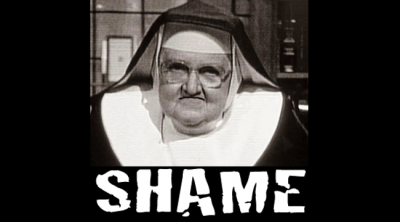 A randy pastor who kidnapped three girls and demanded a foursome from them has been arrested after he r*ped his victims and subjected them to many unthinkable acts.
"The pastor pushed me to the bed at gunpoint and said we must perform a 'free' pornographic movie to make my friends jealous. He put his fingers inside my private parts. I pleaded with his wife to make him stop."
This was a harrowing experience of one of the three girls who were kidnapped by a rogue Carletonville pastor who also r*ped and assaulted them in his house, Sowetan reports.
The victims who spoke to Sowetan at the weekend recounted their eight hours of hell in the hands of the randy pastor.
It was gathered that on the night of April 3, the gun-toting pastor took turns r*ping them after assaulting them with a baton and a wire in the bedroom while his wife watched TV in the lounge.
The pastor also threatened to shoot them and murder their families should they attempt to flee. Two of the girls are 17 and 18 years old and are members of the pastor's church in Wedela township in Carletonville while the third victim is a 25-year-old friend of the two teenagers.
"He brought me into the room and said we must have a foursome. We refused. He forcefully penetrated me with his fingers and once he was aroused he proceeded to rape my two friends who were bleeding from being assaulted."
Earlier the pastor had locked the room and forced the girls to strip n*ked.
"We pleaded with his wife to help us. We could hear her laughing. He forced me to watch as he raped each of them at gunpoint. I prayed to God to spare our lives," said the 25-year-old who shook as she described their experience.
"My family was all I could think about as he was raping me. My body had been numbed from all the physical pain I had endured from him," said the younger girl.
At some point during the ordeal, the pastor looked insane and was rambling on about how he'd kill them. However, he panicked and released the older woman after her family called and threatened to send the police to his house.
The police later came and rescued the two girls and arrested the pastor. Now, the pastor faces three counts of rape and assault, two of kidnapping and one of pointing a firearm.
It was revealed that the parents of the girls had sent them their because they had believed he could give the girls spiritual guidance and job. But, things turned around for the worse.
"He would hit me with his fists and then lock me in the bedroom for days," the younger girl said.
It was also revealed that the two teenagers had earlier escaped from the pastor's house only for him to track them down and take them back. He used their older friend to track them down. He brought all three back to his house where he allegedly assaulted and raped them.
"This horrific incident has broken our family. We trusted him with our children only to learn that we were feeding a sex-hungry monster. I've lost faith in church leaders," said the mother of one of the victims.
The victims are receiving psychological help and police are preparing them for the court case.
The new development has left the pastor's congregation totally in shock after the allegations were made against him. Congregants of the church headed by the alleged sex-pest pastor have been left in the lurch.
Sowetan visited the place where the tent church once stood, on an empty field in Wedela township, Carletonville, and found out that it was dismantled a few days after locals heard that the pastor was linked to the assault and rape of three girls from their neighbourhood.
The pastor, who is also involved in a property business and runs a driving school, had relocated his church from Khutsong township in March, ahead of the Easter holidays.
"The church has been dissolved indefinitely. Everybody is shocked at what he did. We are angry at him and don't want anything to do with him anymore," said a former church member.
Another former congregant said the church had about 50 members and a few of them had since joined a nearby church led by the pastor's mother.
"We accepted that he practised polygamy [but] why he would rape still baffles us," said the former congregant.
Sowetan visited the pastor's house in Carletonville and saw a truck loaded with tents and a fence parked outside.
His wife did not want to comment immediately.
"I know what happened. We will call you and give comment," she said on Thursday. She never called back and her phone remained off yesterday.
The incident shocked the people of Wedela.
"I know those girls. They like going to parties but that doesn't mean they deserved what happened to them. The perpetrator should be removed from society, " said one of the girl's neighbours.
Warrant Officer Peter Masooa confirmed that the pastor was charged with three counts of rape and assault, two of kidnapping and another of pointing a firearm.
The court rejected his bail application and he will be back in court next month.