Cop's illicit affair with married lover exposed
A police officer under Criminal Investigation Law and Order department's illicit affair with a married lover has been unearthed after she used her husband's mobile phone to make a call.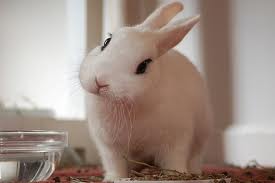 Silvia Dondo stationed at Mashonaland East police headquarters wrecked her marriage after she fell in love with a yet to be identified police officer with the Support Unit in Mutare.
Her marriage is blessed with two children.
Dondo once used her husband Godfrey Simango's mobile phone prompting her lover to assume that it was one of her numbers and he sent a love message and later called only to be answered by a male voice.
Simango showed H-Metro the messages the lover sent on his mobile phone leading to a separation with Dondo.
"I am worried of the lessons my two children learn from their mother," said Simango.
"The lover sounded jealous after hearing a male voice and was curious to find who I was because my wife lied to him that she was single.
"She left home after her illicit affair came to light and I have since approached her seniors and my in-laws are taking their time to handle the matter.
"Her aunt was told that I was not fully supporting her and I wonder if that is true; can that be the reason to cheat or it is within her blood.
"She has two other kids from different fathers apart from my two kids with her and I suspect that is the reason her other marriages failed.
Dondo could not be reached for comment but her sister Joyce Dondo refused to entertain H-Metro saying she had nothing to do with Silvia's issues.
"I have nothing to do with Silvia's issues, who gave you my contact number nxaa," said Joyce hanging the phone.
The lover's mobile phone went unanswered. However, their conversations on their mobile discovered in Dondo's mobile phone read.