Cop pays hooker with uniform, makes false report
A MASVINGO policeman allegedly gave a hooker his uniform as surety after failing to pay her $20 for a night of sex and went on to make a false report of theft.
Givemore Marara (30) stationed at Chikato Police Station allegedly hired a commercial sex worker, Mary Gavaza, from a night club in the city for a one night stand.
He allegedly went to her home in Runyararo West where they had sex. Marara allegedly failed to pay and offered to leave his police uniform as surety.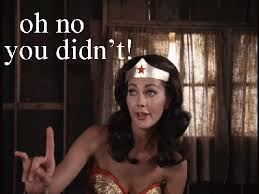 Realising that his superiors would not allow him to report for duty without a uniform, Marara went to Victoria Ranch police base where he reported that part of his uniform comprising webbing belt and boots had been stolen.
Marara who is represented by Mr Collins Maboke of Ruvengo, Maboke Company and Legal Practitioners is expected to appear in court soon facing charges of providing false information to a public office.
According to the court summons Marara met Gavaza at Ritz Night Club and hired her for sex on June, 21 at around 10PM .
"The pair went to Gavaza's house at Mayor Urimbo Street in Runyararo West where they became intimate until the next morning. On June, 22 in the morning Marara failed to pay $20 that had been agreed on. He offered his police uniform comprising; grey shirt, grey jersey, one pair of boots, one pair of riot trousers, webbing belt and one blue cap as surety, promising to return with the money that afternoon," reads the summons.
It is alleged that after realising that he could not report for duty in civilian attire, Marara went to Victoria Ranch police base to report his uniform had been stolen.
A Constable Gamunorwa entered a theft case into the Report Received Book (RRB) number: 254342.
However, investigations revealed Marara had made a false report of theft.
Police then went to Gavaza's house where they recovered Marara's uniform leading to his arrest.
Masvingo acting police spokesperson Assistant Inspector Kudakwashe Dhewa could not be reached for comment.