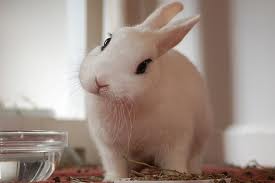 WONDERS shall never end!
A self-styled Bulawayo prophet who claims he was sent by God to heal with his organ has found himself in trouble.
The sex prophet Lungile Ncube (32) from Warringham plots hypnotised women he allegedly prophesised to and lured them into believing that they were tormented by evil spirits.
He allegedly told them he had to have sex with them so he could exorcise all the demons which, he claimed were responsible for their hardships.
The lid was however, blown off his unorthodox activities when he slept with his neighbour's wife claiming he was healing her of her stomach problem.
According to a police report on 28 January at around 7 am Ncube called his neighbour's wife (name withheld) to his house and told her that he had received a vision from God that she had a stomach problem.
He is alleged to have told the unsuspicious woman that he was capable of healing her ailment.
It is reported that he immediately ordered her to drink warm water mixed with salt before he asked her to take off her clothes.
The victim is alleged to have complied with the 'prophet's order.
While she was still in her birthday suit Ncube brought a bucket of water mixed with soil and ordered the woman to sleep facing upwards so that he can smear her breasts with "holy" soil.
After smearing her breasts with the soil, Ncube went on to spread some on her hips before he allegedly had sex with her once without protection.
When the woman asked him what he was doing, Ncube told her that he was sent by God to heal her with his organ.
After the weird healing session the complainant phoned her husband who later informed the police leading to the arrest of Ncube.
For the offence Ncube appeared before Bulawayo regional magistrate Sikhumbuzo Nyathi charged with rape.
The case is still ongoing.