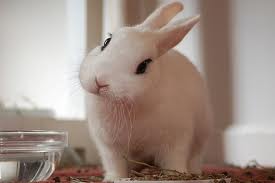 While prostitution is morally and spiritually regarded as a filthy 'profession', some Bulawayo prostitutes have gone further deep into sin to the extent of having sex with their clients in church buildings.
Hard to believe as it may but such is the reality at Assemblies of God church and Zion Lamb of God church in Bulawayo. The two churches are both situated in Mzilikazi suburb, one of Bulawayo's oldest suburbs which has given birth to a number of Zimbabwe's greatest footballers.
It is reported that there is a beer hall in Nguboyenja suburb where hard core prostitutes hook up with their clients and agree to lease their 'non perishable product', at a fee of course, in either of these churches, depending on which one will be less occupied by the time of reaching the 'sex deal'.
Mzilikazi residents who stay near the said churches confirmed that the houses of God have since been turned into a haven of fornication and adultery if not a head quarters of prostitution.
"What people are now doing here is very disturbing and unholy. People no longer respect god at all. They are now taking these church buildings as shelters for sex and prostitution. Even if I were to be sex starved too but I would have 'do it' in church," said a resident who only identified himself as Baba Trust.
Another resident, Thembelihle Sibanda, also confirmed that the two churches have since been turned into commercial sex 'factories' where all styles and methods of sex are conducted.
"This place is now more of a brothel than a church. In the morning we find used condoms scattered all over. We will be forced to pick them up early in the morning before our kids 'play' with them," she said.
An elderly woman, who only identified herself as Gogo MaKhumalo had no kind words for youthful prostitutes and their sex buyers for their alleged evil behaviour.
"Back in the day it was so strange to meet a thigh vendor at very respected places such a a church. That's why nowadays there are so many diseases. During weekends there is always commotion as people emerge at the church in twos to have sex. You might think there is an all night prayer as they come in numbers," she said.
The church didn't have a proper and functioning lockable door as it is still under construction, hence the church leaders would merely close in prayer and leave the house of God at the mercy of the daring prostitutes.
One Moses Moyo who also resides in Mzilikazi said last week they had a meeting with the elders of the Assemblies of God church to discuss about the said evil happenings.
"Assemblies of God pastors now know what's happening in their church. We have told them everything. A lot is happening in their church, that's why you find lots of used condoms in their church as well as empty beer bottles. Last year, two dead bodies were found at this church and robbers also conduct some of their evil dealings there," he said.
The chairperson of Mzilikazi residents Association, Ms Rodah Ngulube said last last Assemblies of God church members installed a fence on their church stand and also put on window frames but thieves and prostitutes stole them and it looks like this affected them big time," she said.