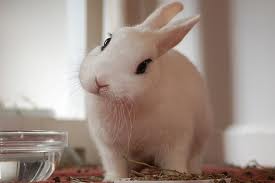 A dreadlocked ghost calling itself Bongani is reportedly terrorising Magwegwe residents, proposing love to women then disappearing.
Residents said the ghost appears between 12 midnight and 3 am by the traffic light controlled intersection near Hyde Park Cemetery along Masiyephambili Drive around the Number 6 area.
They said it does not talk to men and often disappears when they get close.
"We started hearing about this ghost in 2011. At first I thought it was a joke until one night, my wife came home looking like she had seen a ghost. She was trembling and could not speak. When she had recovered, she said she met a dreadlocked man wearing a white T-shirt who started proposing to her and when she got angry and shouted at him, he disappeared right in front of her eyes," said Mbongeni Msimanga.
He said about three days later, his neighbour said he had seen a man with shoulder length dreadlocks who disappeared when the neighbour greeted him.
Msimanga said he had since stopped his wife from working overtime so that she always came home before it got dark.
A woman who said she believed she had met the ghost, said it was charming.
"I think I met this ghost on New Year's Eve around 2am when I was coming from church and it talked very nicely to me. Ordinarily, I would have been scared to meet a man at that time of the night but I did not feel threatened. When I was about to get home, a car appeared and blinded us with its headlights.
When it had gone past, I could not see the Agnes Moyo, another resident said she had heard tales about the ghost and she believed them because the area bordered a cemetery.
"I have heard of this ghost, which has made many people afraid to move at night. I think it is true because we live near a cemetery. Remember, this is the same area where the famous Jane the Ghost terrorised men around 1989. She was a prostitute who would get picked up by men and disappear when they were about to have sex," said Moyo.
The councillor for the area, Lot Siziba said there were ghosts in the area, but he was yet to meet them.