Suspected ritualists abduct twins in Yenagoa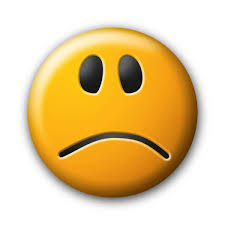 YenogoaA corn seller, Mrs Modupe Joseph, who hails from Akure in Ondo State yesterday lost her twins to men of the underworld suspected to be ritualists at the popular Ekeki motor park in Yenagoa, Bayelsa State.
The bizarre incident reportedly took place while the corn seller went to Tombia market, leaving her 11-year-old daughter, Funmi, and the twins, Kehinde and Taye in custody of local herbal concoction seller, identified as Mrs Aisha Ahmed.
According to Funmi, the 11-year-old, there had not left long before one of the abductors came to inquire about the whereabouts of their mother.
Narrating what ensued afterwards to TribuneOnline, she said "I told him my mother went to Tombia market to buy things she needed for the days business.
"When I told him that, he asked if the twins had eaten, said yes. He then gave me N200 to buy biscuits and sweets for the twins. I said I can't leave but he said he would be there to take care of them.
"That was how I left them with him to buy what he sent me to buy. On my way inside the park, something told me it was not safe to leave them alone with him. As I ran back to the point I left them I saw them entering a black Siena car with my brother.
"By the time I could raise alarm to attract passersby, the car sped off with my brothers inside."
While sympathizers were trying to get information from Funmi to ascertain what transpired, Mrs Aisha showed up looking more confused that passersby at the scene of the incident.
ALSO READ: Ekiti NLC reject payment of one salary per month from state govt
When interrogated, she told TribuneOnline that "I was busy attending to my customers when I noticed a man was with the twins. I asked who he was, he said he is their uncle.
"I asked him the whereabouts of Funmi, he pointed her, saying she was going to buy something for him. So we got talking and he gave N1,000 to buy something for myself and the kids.
"That was how I left them, only to come back to hear that the twins had been abducted by the man who claims to be their uncle."
As at the time of filing this report, the case had been incidents at the Ekeki Division of the Nigeria Police Force, Bayelsa State Command.