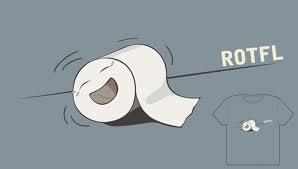 An armed robber and his accomplice had to run for dear life after their victim, tired of being continuously beaten, snapped and soundly thrashed him.
The victim, Bhekisisa Maphosa, a petrol attendant at Vukuzenzele Filling Station in Tsholotsho ignored the gun that the suspect was carrying and went for the jugular in a fierce fight.
The suspect's gun went off four times in the grim struggle and he was forced to flee, together with his friend when he ran out of ammunition.
Acting Matabeleland North police spokesperson Assistant Inspector Mandlenkosi Ndlovu confirmed the incident which occurred at about 1am on Sunday at Tshefunye Business Centre.
He said Maphosa sustained injuries after the suspect continued beating him demanding more, saying he was not satisfied with what he had raided from the station.
Maphosa, who stays at a house behind the shopping centre, told police the suspects broke down his door and found him in bed with his wife.
He said the two suspects, who are still at large, were armed with a pistol and a knife, adding they got away with a cell phone and loose change.
Maphosa said they beat him up and instructed him and his wife to cover their heads with a blanket, before demanding keys to the office.
Asst Insp Ndlovu said one of the suspects took the keys and went into an office at the filling station where he stole money.
"He came back and demanded keys to a safe that he had seen in the office. The suspect kept hitting Maphosa and threatened to shoot him if he was not given the keys.
"Maphosa, apparently tired of being assaulted, ended up charging at the suspect and fought with him, forcing him to fire four shots into the ceiling," said Asst Insp Ndlovu.
When Maphosa started frenziedly pounding the suspect, he reportedly squealed for mercy. He is said to have managed to free himself from a merciless Maphosa who seemed determined to fight to the death, and taken to his heels.