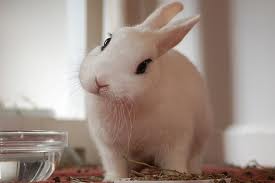 Two women in a polygamous marriage reportedly exchanged blows over a sex roster with their husband.
Loveness Wunguro told the court that she had a fight with her husband's first wife Rhoda Chiwaku.
Loveness opened up at the Harare Civil Court where she had been taken by Rhoda who was seeking a peace order against her.
She said her co-wife threatened to 'sexually starve her' by demanding to take her husband away from her.
"I am not disturbing her peace. She is lying. She is the one who provokes me because recently she came to my house and we ended up fighting. She was demanding to take my husband away from me," she said.
"Most of the time our husband will be at her house but the few times he comes to my house she always wants to make noise for it," said Loveness.
Meanwhile, Rhoda told the court that she needed a peace order against Loveness because she has been sending her offensive messages and beating her up.
"This woman is trying to take my husband from me and on top of that she sends me very insulting messages on my phone," said Rhoda.
Magistrate gamuchirai Siwardi, who presided over the case granted the peace order which orders Loveness to keep her peace towards Rhoda.