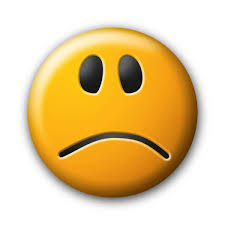 A 20-year-old teacher, Lekan Eniolobo, who allegedly inserted his penis into an 11-year-old pupil's mouth has been arraigned before an Ikeja Magistrates' Court, Lagos.
Eniolobo was alleged to have committed the offence on October 21, at Ayodele Shitta Street, Isheri Osun, Lagos.
Allegedly confessing to the crime, Enilolobo said: "I usually teach the victim and two others after school hours in Ikotun. When the girl was brought to my place, I said they should buy a notebook for her, but her parents did not.
"I gave her an assignment, but she did not do it. When she came to me on Thursday during school period, I asked of the notebook, she said her mother did not give her the money. I told her to go to JSS one class and join the other two girls; that I would soon be with them.
"When I was done with my classes, I joined them there and taught them for the day. My house is not far from the school.
"My mum called me to come home and do the dishes. I told the girl to go with me, that I would buy the notebook for her at a woman's shop near my house. She went with me; I bought the book for her and she said she was hungry. I bought her biscuit and as I was about to go, the woman said I should bring her bottle which had been with me. I told her I would bring it later, but she refused.
"She said the victim should go with me to the house, so that I would give her the bottle. That was how the girl went with me to the house.
"I took her inside our parlour. I put her on the chair and put my manhood in her mouth. I did not touch her private part. They have done a test and confirmed I did not touch her there. She did not cry and she did not complain. But she went home and reported to her parents," he said.
The suspect, who pleaded not guilty, is standing a count charge of assault.
According to the prosecutor, Inspector S. Imhonwa, the offence committed was punishable under Section 261 of the Criminal Law of Lagos State, 2011.
The magistrate granted him N500,000 bail with two sureties in like sum and adjourned the case till January 12, 2017 for DPP's advice.