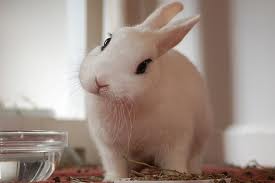 Wife, mistress shocked to meet at maintenance court
A man's wife and mistress who were apparently not aware of each others' existence, were shocked when they met.
They came face to face when they dragged him to the Maintenance Court, separately accusing him of failing to take care of his children.
Thomas Ndlovu, a National Foods general manager, was accused of failing to pay for his teenage child's school fees, groceries and utility bills by his wife Florence Dlamini.
She told magistrate Takundwa Mtetwa that Ndlovu was a womaniser who had several mistresses.
"Your worship, this man is fond of women. As I speak I am in debt of $615 in utility bills and I also need $60 to settle bond payments on our house.
"This man earns $1,250 a month yet he sometimes gives me only $10. He does not pay his child's school fees and I had to borrow from our son-in-law at the beginning of the term to pay fees," said Dlamini.
Ndlovu was also dragged to court by his mistress, Rose Zeleza and was ordered to pay $150 for the upkeep of their three-year-old child after defaulting on payments for six months.
Dlamini claimed she was shocked to learn that Ndlovu has another child with Zeleza.
"I was shocked when I saw him coming with this woman to court as I did not even know he has another child," she said.
Quizzed by magistrate Mtetwa, Ndlovu denied his wife's claims and said he takes care of his children.
"This woman is lying your worship. She is just trying to embarrass me. I earn a net salary of $824 and I only failed to pay for my child's fees because I thought schools were opening in March and not February. I am the one who borrowed money from our son-in-law and I have since paid back the money.
"I think she wants the money to spend on other men because she tried to divorce me last week. I take care of all my children and I can only afford $200 a month as I have five other children to take care of," said Ndlovu.
Magistrate Mtetwa ordered Ndlovu to pay $200 for his 17-year-old child with effect from the end of this month.