MOTHERS IN BLOODY FIGHT, DRENCH EACH OTHER WITH HOT WATER
Two mothers in Abule-Oja area of Yaba in Lagos State are now nursing their scars after they reportedly drenched each other with hot water during a fight.
Both tenants in the same compound, Muyibat and Rashidat, are not only patients in hospital due to the scars that followed the fight, but subjects of investigation by the Office of Public Defender (OPD).
Lagos Metro learnt that the fight occurred sometimes in June and one of the parties reported the case to the agency for redress.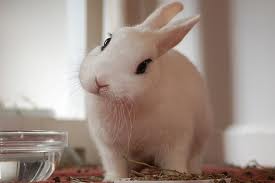 A lawyer, Korede Adenuga who read the petition to the hearing of both of them said that Muyibat's husband wrote a petition against Bashirat.
According to the agency's legal adviser "It was based on that petition that we invited you, usually, what we do in our office is to write a letter of invitation to you, but because of the peculiarity in the case, and because there are pictures, we saw a need to act fast."
Muyibat told Lagos Metro she was not responsible for the hot water poured on Bashirat, and that it was Bashirat who wanted to snatch her husband from her.
She explained that, "My child was crying in the passage on that fateful day. Then, Yunus (Bashirat's younger brother) came out and shouted at him, so I told him to stop shouting at my child, and that he couldn't be cheating both mother and son at the same time. I told him that after all, he also usually shouts in the passage. I went inside immediately because we are not friends.
"That was how Bashirat started shouting and cursing me. She also threatened to pour what I was cooking on me. As she was coming towards my direction, I removed the water that I was boiling and put it on the table. I wanted to take the water inside because it was getting dark. She held me from behind and poured the water on me. So, I put the water on the ground and was crying in pain.
"From what I heard, Bashirat told someone in our compound that she was once married to my husband in heaven (Oko Orun) and that she has aborted for him before, and because of that she won't allow me enjoy my husband. "
Meanwhile, Rashidat said that Muyibat was the real trouble maker.
She said, "what happened that very day was that; "I was asleep when my baby woke me around 7:00 p.m. that he wanted to eat. As I was trying to make something for him, Toyibat and her husband came back from an outing. While her husband went outside, her child came to meet my child and was trying to play with him. I didn't know what happened; suddenly she called her child inside. The boy did not answer her. She beat the boy and dragged him inside and he started crying.
"'I was trying to explain to our neighbours the reason for our argument when she took the kettle and poured the hot water on me. Somebody shouted, (Bashirat, hot water). As I raised my hands, it hit the kettle, I think that was how the water also poured on her.
"She took the bottom of a knife and pot and hit me with it. That was how my brother came to separate us. She bit my brother, took my phones, snatched them on the floor and I drew her hair."
Rashidat added that, "I am not interested in her husband."
The case was reported at Sabo police station.
Muyibat insisted that the case should be forwarded to the court while Bashirat said that the case should be settled amicably in the OPD, adding that she was for peace.
The Director, Office of the Public Defender (OPD), Mrs Olubukola Oyenike Salami, confirmed the incident.
She said, "This is a sad case of intolerance which breeds domestic violence with devastating consequences. This horrific incident was totally avoidable as either of the parties could have just walked away and lodged a formal complaint at the nearest police station, but no, they decided to take laws into their hands."
The Lagos Police Spokesperson, Dolapo Badmos also confirmed the case, adding that they were given medical paper for treatment, but they have not reported back to the station.