Cheating hubby's dirty underwear dumped at his workplace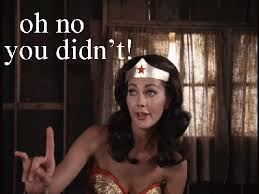 Fed up of her husband's infidelity, a Hatfield woman packed her hubby's belongings and dumped them at his workplace in Eastlea.
Angeline Khaka failed to stomach love messages in her husband, Constantine Kanembirira's Whatsapp chats.
For questioning Constantine on his behaviour, Angeline reportedly received divorce threats but she could not take any of that as she went on to smash the windows of his Toyota Hilux Double Cab.
The assortment of goods packed included dirty underwear that she scattered at Constantine's workplace in Eastlea.
Angeline said Constantine had a penchant for single wealthy women. "I have three kids and I can't risk my life by staying in love with a man who dates several girlfriends and to make matters worse he is having unprotected s3x with them.
"I discovered from his Whatsapp conversations with three girlfriends and one of them Caroline claims that she has sired a child with my husband and one Yeukai promised to stop dating him.
"My decision to dump his belongings at his workplace was to show his workmates that I am no longer with him since they are unable to tell the girlfriends he takes to his office that he is married.
"He did not come home last night and Caroline claimed that he was with her, so I can not risk my life although we ave been together for eight years.
"He assaulted me all over my body in front of my relatives after I confronted him over the messages and he threatened to divorce me but now I am the one saying 'move out of my life'.
"Takawanana achipfeka mabriefs ekubhero kumupedzanhamo aibatira magumbeze but today he is seeing other women behind my back, I can't tolerate that," fumed Angeline.
Constantine confirmed the incident saying Angeline is failing to give him time with his kids from his first marriage.
"My wife is arguing that I am putting her on the same level with my kids from my first marriage since I go to sleep at their Ruwa house," said Constantine.
"My first wife passed on and Angeline always questions me about my frequent visits to see my kids saying I am putting her on the same level with the kids and that is where we differ.
"She is the one who suggested that I take her to her parents' place but on arrival she started smashing all my car windows.
"I am still to negotiate with her so that I take the car and make a police report.
"I had to take cover after I heard that she was on her way to my workplace and she has taken my mobile phone and is busy answering our clients who she suspects are my girlfriends.
As for other women inotambika wangu ngaiperere ipapo ndiri pamaone mukadzi ane hasha iyeyu, "said Constantine