Wife dumps husband for being poor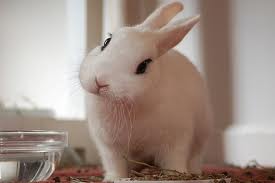 A WOMAN, who allegedly dumped her security guard husband for being poor, has dragged the man to court demanding maintenance for the couple's two children.
Alice Ngwenya, a receptionist at Eveline Girls High, claimed $200 from Vusumuzi Ngwenya for the upkeep of the children aged 16 and eight. Vusumuzi told magistrate Manasa Musiiwa that his wife left him because of his low status.
"My wife said she can't live with a man who doesn't have money. She packed her things and left with the kids. She told me not to worry about their upkeep as she could support them on her own." said Vusumuzi.
He said the two were renting a full house before their separation. Vusumuzi told the court he was still paying outstanding water bills that Alice left him saddled with.
"I only earn $259 and I've huge bills to clear. For now I can only spare $20. I'll assist her with groceries and clothes for the children while she takes care of their school fees," he said.
Vusumuzi said his wife is good at baking and told the court she could use her talent to supplement her finances. Musiiwa granted Alice Ngwenya $100 maintenance for her two children.