Wife kick out hubby from matrimonial home
by Alice Dube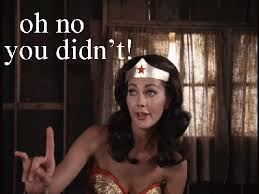 A Nkayi married woman- Getty Moyo chased away her husband from their matrimonial home after she fell in love with another man.
Dumani Nkomo's crime was for merely asking Moyo on her affair with Limukani Dube, reports indicate.
The couple has three children.
Moyo admitted kicking out her husband saying he was 'useless'.
"I indeed chased him away from my homestead.
"He was useless and struggling to buy food for the family.
"I saw it fit to stay with another man who would be able to take care of my family" she said vowing not to move out of the homestead.
Nkomo's relative, Sibonginkosi Dube said she was shocked by Moyo's actions.
The incident happened last week.
"What's shocking is that Moyo quickly allowed Dube to move in. It's taboo and pretty dangerous" she said.