Your Friend Is A Better Lover – Woman Runs Away With Husband's Bestfriend After Sleeping With Him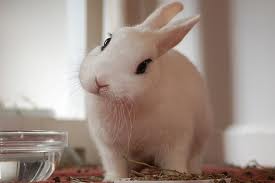 A woman has abandoned her husband and ran away with the friend after he enjoyed him in bed.
A cheating Zimbabwean woman has left her husband stunned after she had s*x with her husband's best friend before eloping with him.
B-metro revealed that Thoko Maphosa allegedly began cheating on her husband Sibusiso Moyo with his friend Arnold Ndebele when he stopped giving her attention.
Ndebele is the artistic director of a local dance group Sekunjalo Ma Africa. Maphosa got to a point of making the affair public when she posted pictures of her and Ndebele all lovey dovey on Facebook where Moyo came across them.
After Moyo came across the photos a few days after he had misunderstanding with the wife, things went out of hand.
"We had a misunderstanding when she got home late. She called another man when I asked her where she was coming from. Little did I know she was calling a man I trusted as my friend," said Moyo.
A few days later, Maphosa told him she was visiting her sister in South Africa and that was the last he saw of her. He didn't know that the wife had planned to run away with his best friend.
"I only discovered that she had moved on with my friend when she uploaded pictures on Facebook and changed her profile picture on whatsapp. In those pictures she's in Arnold's arms," he added.
Speaking on the allegations, the man's alleged runaway wife said: "I work with Ndebele he's not my boyfriend. I left Moyo because he impregnated another woman and always told me that I'm not good enough so I don't see a problem with moving on anyway."
She even denied that they were married in the first place.
"He's just claiming to be my husband. We just have kids together that's all. He's not even known in my family as umkhwenyana (son-in-law)," she said.