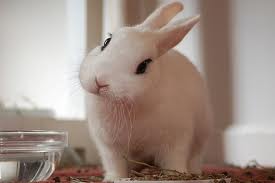 A 38-year old Nigerian woman has sought the dissolution of her 12- year old marriage before a Lagos court over complaining that her husband was demanding too much sex which could lead to her death.
The embattled wife, Bose Bello, is seeking for the dissolution of the marriage and compensation of N1.5 million to move on with her life.
PM News reports that the marriage between the couple crashed after the husband, Kayode threw Bose out of their matrimonial home in Egbe, Lagos and brought in his mistress because the wife could not cope with his alleged insatiable sexual demands.
Bose admitted in court that her husband, Kayode, has high libido and was always demanding for sex which she could no longer cope with.
The mother of two children alleged that when she complained to her husband that he "might sex her to death" with the way he was always demanding for sex, Kayode threw her out of their matrimonial home over flimsy excuses and brought in his lover identified as Kate Ugwu, whom he is now living with as his wife.
Bose said the problem started when her husband started complaining that she was not satisfying his sexual demands despite her patience and endurance to always satisfy him because she knew he likes having sex a lot.
She said she was always afraid to go home and preferred to stay in her shop but her husband will come for her and force her to return home.
Bose claimed that anytime she returns home her husband will not allow her to rest before demanding for sex.
She claimed that her husband later threatened to bring his mistress to their home and he did so. She alleged that at a point her husband was making love to both of them in their matrimonial home.
Bose said when she complained, he threw her out of their matrimonial home and locked her shop, claiming that in the process all the food items she was selling expired and she was left with nothing to start her business again.
The embattled wife told the court that when her husband first threw her out of the house, their families brought them together to settle the matter.
Bose alleged that when she returned home, her husband continued to threaten her whenever she protested that he was demanding too much sex from her.
"Every minute he returned from work, he will be talking about sex, sex, sex! and I cannot not cope with it. When I complained, he threatened me and asked me to leave the house."
She said she was tired of the relationship because of the maltreatment and does not love him any longer and wanted to quit the marriage.
She also asked the court to compel him to pay her N1.5 million so that she would start a new life. In response, Kayode denied the allegations but admitted that he asked her to leave because of her behaviour.
He told the court that no man can tolerate what she did to him, claiming that she called him a ritualist and told him that he wanted to kill her as he did to his first wife.
Kayode told the court that he married Bose after his first wife who had two children for him died. He claimed that he started having problem with Bose when she told him that she wanted to cook separate food for his late wife's children.
He said hhe had to send her away because of the safety of those children. He admitted that he has a lover whom he married after Bose left, claiming that his new wife gives him peace and rest of mind.