A Harare woman Juliet Piason says she has been rendered a prisoner in her house by her ex-convict husband.
Patrick Piason once spent time in jail for raping a minor, H-Metro reported.
The couple was in court after Juliet accused her husband of ganging up with his friends to make her life hell.
"Since he came back from prison where he was incarcerated for rape he has been aggressive with me.
"He was then arrested and jailed after he had raped a minor. He blames me for his incarceration yet I had nothing to do with it" she said.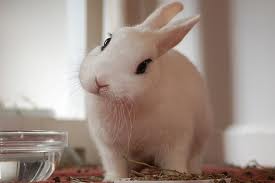 "He invites his shameless friends over at our house. When they want to use the toilet they first flag their manhood at me before they urinate.
"I do not understand why he lets them do such inhumane things to me. I am a prisoner in my own house.
"I am the one who is tired of his abuse," said Juliet.
But Patrick complained that Juliet is the one who gangs up on him with her brother to attack him.
"This woman says I should move out of our house because I am possessed with a spirit. In fact since I came back from jail I have been using the cottage because she does not want to see me in the main house.
"She can come to the cottage at two in the morning and start shouting at me. She once poured water on my bed. She teamed up with her brother and assaulted me.
"I am the one who is being abused here not her. I am in a really difficult place with this woman," said Patrick.
Magistrate Gamuchirai Siwardi granted the protection order in Patrick's favour and advised Juliet to apply for her own if she felt she was being abused.