After five years of unresolved marital crises, an Alimosho customary court in Lagos State has dissolved the marriage between Fausat Umar and her husband, Abudu, over infidelity.
According to the News Agency of Nigeria (NAN), president of the court, Alhaja S.O Mumuni, in her judgement, said that it was obvious from available testimony and the respondent's refusal to appear in court that the marriage had hit the rocks.
"Throughout the duration of this case, the respondent refused to honour court processes. Therefore, the court has no other choice but to dissolve the marriage.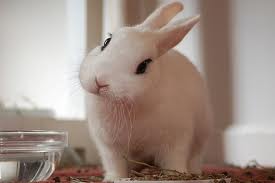 "The marriage between Fausat Umar and her husband, Abudu Umar, is hereby dissolved from today in accordance with the Lagos State Customary Law, 2013, Cap.19.
"Both parties are no longer husband and wife, they are free to marry any partner of their choice, without any hindrances and molestation," she said.
Fausat, 35, businesswoman, had approached the court to end her five-year-old barren marriage, claiming that her husband was a chronic and incurable flirt.
She accused her husband, Abudu, who had failed to appear in court after being summoned several times over adultery.
"My husband is a flirt, he runs after anything in skirt. In fact, he is addicted to women. He always behaves as if he was cursed.
"I am always afraid to travel because if I travel, my husband will bring women of different sizes and colours into our matrimonial home.
"On many occasions, I have met women in my bedroom and they will even be threatening me to leave my husband for them.
"He always received series of love text messages and calls from his lovers at odd hours.
"Anytime I confronted him with those text messages, he always told me to leave if I could not accommodate them," she alleged.
The petitioner said that she packed out from her husband's house on March 11, 2015 due to his "shameless attitude."
"I packed out of my matrimonial home last year March and that very day, one of his girlfriends packed in," she alleged.
According to her, her husband doesn't care for her, he only cares and sends money to his lovers.
She, therefore, pleaded with the court to dissolve her marriage.