A 29-year-old trader, Taiwo Ayoade, has appealed to the Inalende customary court sitting at Inalende, Mokola, Ibadan, Oyo State, to dissolve the one-year and a few months marriage between her and her husband, Olusola Ayoade, over constant beating, which started on their wedding day in April 2015.
She also accused her husband of misbehaving each time he smokes marijuana.
According to Taiwo, she's tired of his several beatings and that was why she filed a divorce suit against him.
"One day, I went to the church with my younger sister and came back at 2:30pm. On getting home, I already knew from his countenance that he was angry. Not taking into consideration that I had just come into the house, he requested for his food. I told him I was sorry for the delay. As if it was wrong to have said 'sorry,' he slapped me three times. Not minding his action, I headed for the kitchen. As I began the cooking, he moved towards me and beat me to the extent that I had bruises all over my body and was bleeding until a neighbour came to my rescue," she told the court.
Taiwo told the court that she had reported the case to Olusola's brother because his father is late, saying the only statement his mother uttered was that she should try to endure.
The court asked if Taiwo could state a reason why her husband developed the habit of beating her. She replied, "because he saw my 'best lady's' man friend on our wedding day."
Taiwo further told the court that Olusola smokes hemp and that anytime he does that, he would lock her up in the room and beat her.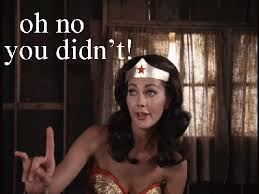 "There was a day he urinated in one of our water jugs and asked me to drink it," she said.
The court further asked if she did. In response, Taiwo replied "Yes, I drank it."
President of the court, Mr Olafenwa Ramoni, in his ruling, dissolved the marriage, saying it was clear that the love between Taiwo and Olusola Ayoade has broken down beyond repair. However, a copy of the judgement is to be given to the defendant, Olusola while both parties go separate their ways in peace.