THE ONLY TIME HE COMES HOME IS WHEN HE WANTS TO EAT AND HAVE SEX —WIFE •IT'S SAD SHE IS NEVER CONTENT WITH ANYTHING THAT I DO —HUSBAND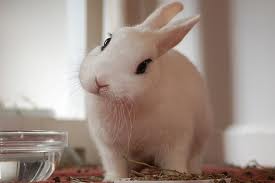 A woman, Mrs. Bodunrin Ajayi has asked an Ikorodu Customary Court in Lagos State, to end her marriage to her husband, Ifedayo, citing irreconcilable differences.
The mother of three sought the divorce on the grounds that her husband was irresponsible, uncaring and fond of beating her.
"He is hardly around. All he does everyday is drink ogogoro and play draft with his friends. The only time he comes home is when he wants to eat and have sex with me.
"I have reported him to his family members but they take sides with him telling me that it is a man's world. I struggle to feed and clothe my children.
"He almost raped me sometime last month because when he said that we should have sex, I maintained my stand that I was hungry and tired. He beat me, tore my clothes and almost raped me when my first son who is thirteen years old, raised the alarm. I am tired of being treated badly, and I want an end to this marriage," Bodunrin maintained.
Her estranged husband, however, denied all the allegations calling his wife a liar in the court. He added that he had never failed to pay his children's school fees.
He also said that he tried to assure his wife that he would try to work harder but she was bent on leaving him.
"Ask her, who registered the children in primary school. I am a responsible father and I ensure that my children have the best that I can offer. I have always taken care of her but it is sad that she is never content with anything that I do," he told the court.
Ifedayo also told the court that he has never beaten Bodunrin before, adding that he retaliated once when she first slapped him.
"How can I just decide to start beating my wife when she is not an animal. My wife is quarrelsome and does not listen to me at all. She is always bent on doing what she wants. When she withdrew the children form public school to a private one, I told her that I could not afford it but she still went ahead and started telling everyone who cares to listen that I am an irresponsible father. I am rather hurt and embarrassed by her utterances. I do not pray for the dissolution of this marriage as I still love my wife and children," he said.
The matter has been adjourned till October 7 for continuation of trial.