HE DESPISED ME TO THE EXTENT OF POISONING MY FOOD —WIFE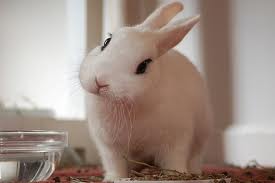 A 40-year-old woman, Baliquis Lawal, has asked a Grade 'C' customary court in Inalende, Mokola, Ibadan, Oyo State, to separate her and her husband, Ibrahim Lawal, as she cannot no longer cope with his uncaring attitude. She also alleges but her husband once poisoned her food and beats her often.
Baliquis sworn to an oath that her marriage was contracted about 20 years ago and blessed with six children who are all under the custody of their father.
"I want to divorce my husband because a day before I left his house in 2013, he started beating me from morning till around 1:00 pm when a neighbour came to my rescue. He later sent me out of the house with a cutlass that day.
"The root of the problem is that on the day he beat me, I gave my children an amount of money to prepare okro soup. When they finished preparing it, my husband put poison in my own [portion of the food] and asked the children to bring it to me in the shop. My children told me what he had done and I did not eat the meal they brought. When I got back home from shop later in the day, my husband asked me if I had eaten the food my children brought for me and I told him 'yes'. But when he discovered that I did not eat it, he started beating me,"she told the court.
Baliquis told the court that her husband has not been doing his duties as a father.
"He has on many occasions told my mother to come and take me from his house,"she said
The plaintiff was asked by the court if she reported her husband's actions to his parents, but she told the court that both of them are dead. However, she said she told his sisters.
According to her, efforts to make him change his ways yielded no positive result as he beats her each time he gets drunk.
President of the court, Mr Ramoni Olafenwa, having carefully gone through the evidence of the plaintiff, said that there was, obviously, no more love between the two parties, especially since both parties had parted ways since 2013.
Olafenwa thus rules: "This court sees there is no more love between the two of you. The marriage between you, contracted about 20 years ago is hereby dissolved. Since all the children are of age, they are free to stay wherever it is convenient for them. The parties are hereby advised to maintain the peace, while a copy of the judgment be sent to the defendant through the court bailiff."