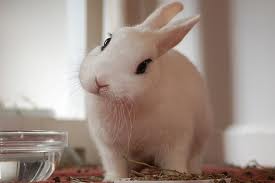 A Bikita woman who was caught red-handed by her husband being intimate with his uncle to him that she cheated on him because he was starving her sexually.
The incident occurred on Tuesday afternoon in Duma Suburb.
Ulita Mudzumwe accused her husband Simbirayi Mabhucha of failing in bed in front of a crowd that had gathered to their fighting.
"Your d*ck is too small. I cannot feel it. You are starving me," Mudzumwe said.
Witnesses said Mabhucha caught Mudzumwe red-handed being intimate with his uncle, Sign Pepukai, having sex.
Residents Mabhucha who is a businessman was given a tip off by people who had seen his wife and her uncle entering a house in the suburb.
"Mabhucha was informed of his wife's sexual sojourn with Pepukai long ago but he could not act before catching them," said a resident.
He said Mabhucha teamed up with residents headed to the house where his suspicions were confirmed.
"Mabhucha and the residents watched all the drama through a window before the lovebirds realised that they were being observed. Mudzumwe was making noise signaling that she was in pleasure and that further infuriated Mabhucha who forced open the door and went straight to where the two were enjoying themselves," said the resident.
Davison Pepukai, Sign's brother said he locked the door from outside and went to call Mabhucha so that he could come and see for himself.
"We discovered that the two were seeing each other long ago but since we had not caught them red-handed, we felt that we would only spill the beans when the right time came. I also called others to secretly stand vigil on the windows so that they would not flee from the scene before my nephew Mabhucha came," he said.
Residents said the two lovebirds were later rescued by police from Bikita police station.
"Mudzumwe told the police that she was cheating because her husband was starving her in bed," added another resident.
Contacted for comment Mabhucha confirmed the incident and said he had since parted ways with Mudzumwe.
"You know I have been married to Mudzumwe for the past 13 years and we have three children. I would have loved to live with my wife for the rest of my life but she has betrayed me," he said. "It is over, I have to look for a faithful wife. I cannot press for compensation because her lover, Pepukai is my uncle. Culturally, he represents my mother. We now have irreconcilable differences because of her infidelity."
Mudzumwe was reluctant to shed more light on the issue but only said there was no marriage without challenges.
"What do you want from me? There is no marriage without its own challenges. Ndizvo zvamunogona vanhu vamapepa zvamakuhwa(you thrive on rumours)," said Mudzumwe before hanging up.