Trio in court for bashing 'small house'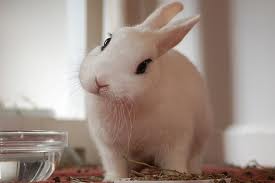 Advertisement
THREE women from Bulawayo's Magwegwe North have been arrested for allegedly assaulting and stripping their neighbour whom they suspected to be dating a husband to one of them.
One of the suspects recorded the attack that left Nomcebo Maphosa (21) injured. They allegedly assaulted her with fists together with an accomplice who is at large, a court heard yesterday.
Two of the women were carrying their babies in the dock yesterday. Sibongisiwe Moyo (25), Sicelo Moyo (19) and Samantha Dungeni (21) are facing assault and indecent assault charges.
Sibongisiswe pleaded guilty to both charges. The other two women pleaded guilty to assault but denied that they stripped Maphosa and recorded a video of the scene. Western Commonage magistrate Mr Stephen Ndlovu remanded the trio out of custody to Monday.
"I am only remanding you out of custody because you have infant children and you claim you have no one to leave them with but with the devious act you did you deserve to go to prison. Make sure when you come back you find people to attend to your children while you stand trial," said Mr Ndlovu.
Prosecuting, Ms Magret Takawira, said the trio went to Maphosa's house and dragged her outside her yard.
"The three accused persons, in company of one more who is still at large, assaulted the complainant alleging that she was having an affair with one of the accused's husband. They hit her with fists all over the body and she sustained injuries," said Ms Takawira.
"Accused persons stripped complainant of her clothes chanting that she is a prostitute. One of them recorded a video of the scene."