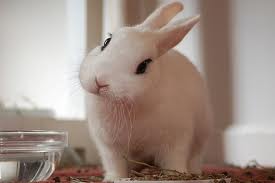 A 62-year-old man yesterday said he has filed for divorce at the High Court because his wife teamed up with their son to assault him.
He told the Maintenance Court yesterday that he was also recently issued with a protection order against his wife and son.
Ernest Moyo said he was in the process of divorcing his wife of 32 years, Setina Moyo, 58, as she had assaulted him with their 27-year-old son. Moyo has since moved out from their matrimonial home.
His wife is now demanding $200 for her upkeep and the pair appeared before Bulawayo magistrate Vivian Ndlovu yesterday for the maintenance hearing.
The magistrate told them that she had never seen an elderly couple filing for divorce as they were doing.
She added that they should go for counselling, which Moyo strongly resisted.
Moyo said their marriage should be left to collapse because he cannot go back to his matrimonial home after the treatment he received from his wife and son.
"Counselling won't help me in any way. I've filed for divorce and I'm already paying for it," Moyo said.
He told the court that he can afford to pay her $40 per month.
Moyo said their son who still lives with his mother in their house should support Setina because he assisted in chasing him away.
"Your worship, my wife and I took a loan and she knows very well that I cannot afford the amount she is claiming. I'm also paying lawyers $100 per month for my divorce at the High Court," Moyo said.
"We were staying together with our 30-year-old daughter and 27-year-old son in our house when my son beat me up together with my wife."
Setina dismissed the allegations.
She said that she was not getting any support from her children.
She said she did not benefit from the loan that he took which was meant to pay for their home renovations as he used it on prostitutes.
"My daughter is staying at home because her marriage failed after she had miscarriages so she decided to come back home. She is now working but all her salary goes towards her school fees," she said.
"He's the one who moved out of the house soon after he took a loan and now stays with a prostitute. Ever since we started staying together in 1982 we have been going to court for different reasons."
"He has been having sexual intercourse with this other prostitute and I believe she's the one who caused problems for us and influenced him to move out."
Magistrate Ndlovu ordered Moyo to pay Setina $100 per month.