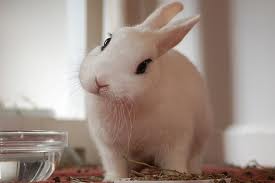 Wife's 'evil snake' chases man away from matrimonial home
Snake causes stir in Harare city centre | 09 February 2014
Man forces wife to have sex with snake | 09 February 2014
Green Mamba found in businessman's wardrobe | 19 January 2014
Elderly man caught carrying a live snake, claims to be Biblical Moses | 06 January 2014
Man (66) sells matrimonial home, elopes with small house | 02 January 2014
A Harare man has told the court that he ran way from his matrimonial home because he was being chased by his wife's evil snake.
The man, Denford Mabvirakure, said this at the Harare Civil Courts where he had been taken by his wife Prisca Chimwanza who was applying for the custody of their two children.
According to Herald, Mabvirakure told the court that his wife's evil spirits had transformed him into a poor person.
"My life has been ruined by this woman's evil spirits, I lived a good life in Chisipiti before I married her but now I am living in Caledonia which clearly indicates that my lifestyle has declined.
"Please help me out of this mess Your Worship because I cannot send my children to that haunted house because I will be putting their lives in danger," he said.
Mabvirakure said he slept in their children's bedroom every night as he was always being chased by a big snake which belonged to his wife.
"Your Worship this woman is possessed by evil spirits. I ran away from my house because her snake used to chase me each time I entered into the bedroom ," he said.
Magistrate Tafadzwa Muvhami postponed the matter to March 6 to allow Mabvirakure to file his opposing papers.
Meanwhile, a disgruntled Harare woman said she was living in fear of the father of her three children, who physically and verbally abused her in front of her children and workmates.
Ellen Mateko said this at the Harare Civil Court on Tuesday where she was seeking a protection order against Regis Mateko.
"We separated two years ago with Regis because of his violent behaviour and I don't know why he keeps coming to my house and workplace causing violence.
"I want him to stop coming to my workplace and my house. If he wants to see his children, he can meet them somewhere in town not in or near my house," said Ellen.
In response, Regis told the magistrate: "I have no problem in stopping the visits and the abuses but what I want is time to see my children and also time to take them to my rural area, which Ellen is not in agreement with," he said.
Magistrate Mr Tafadzwa Muvhami granted the protection order which bars Regis from physically and verbally abusing Ellen and to stop visiting her house and workplace.
matrimonial snake courts