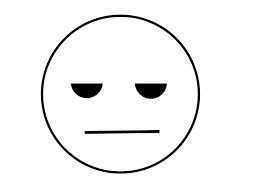 Woman Jumps Off Moving Vehicle Upon Learning Mother-In-Law Is In Town
A 23-year-old woman, in Zimbabwe, identified as Samantha Musawenkosi Madebe, allegedly jumped off a moving vehicle and died after learning that her mother-in-law had paid them a surprise visit from South Africa.
The woman's family, on Thursday dragged the in-laws to court, claiming they suspected foul play in the death of their daughter.
Apparently, Samantha had an altercation with her husband, David Sibekithemba Madebe (33), and jumped out of a moving vehicle resulting in her death on the spot.
David who is now based in South Africa said they were driving along Matopos Road from their Fourwinds home to Greyhound offices in the city centre to fetch David's mother who had arrived from the neighbouring country.
He told the court that his wife had been in an unpleasant mood from the time he picked her up from work, thus he enquired what was bothering her.
"I was driving our family pickup truck, a Toyota 4×4 single cab, and she was sitting on the front passenger's seat. On the way I asked her what was bothering her as I was worried she would meet my mother in such an unpleasant mood. She replied me saying 'why was I the last one to know that your mother is coming today (sic)," explained David.
"I responded saying I also did not know that my mother was coming, as she had informed me she was coming through a WhatsApp text message. She then said 'I am now tired of this…' That is when she opened the passenger door and jumped off (sic)."
David said he lost control of the vehicle as he tried to grab her by the shoulders, but only managed to grab her jersey.
"I later realised that the car had crashed into a perimeter fence and was in a ditch. I was also thrown out of the vehicle," he said.
His sister, who also testified, said she had phoned Samantha earlier advising her that they should go and fetch their mother at the Greyhound offices in the evening.