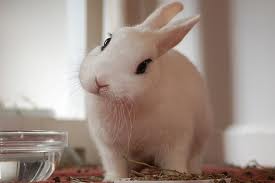 THE casting out of a spirit from a possessed Nyanga woman who caused drama last week has sparked controversy between traditional and Christian leaders, with the former saying the spirit should have been tolerated for guidance, while the latter argued that people should not be misled by demons.
Neria Nyamiti, from Katerere village in Nyanga, was last week possessed by the spirit of Shepherd Nemanwe from Chivi, Masvingo, who claimed to be a fallen liberation war hero who wanted a decent burial together with fellow comrades who perished together with him in 1978.
The spirit threatened that if Government did not hasten the exhumation and reburial process, deadly floods would hit Zimta Park again.
Speaking in an interview after visiting and trying in vain to locate the woman, acting Chief Zimunya expressed disappointment that the fallen hero's spirit had been cast out by one Bishop Gweru, saying he had prevented the nation from getting divine guidance on how to give the fallen heroes decent burials.
"When I went there, I was told that the spirit had been cast out. PachiShona tinoti mweya watsipikwa. It is now difficult to ascertain which steps to follow to make things right. We will then need another spirit medium to come and bring the spirit back.
"Under normal circumstances, this Bishop Gweru was supposed to stand before my court for trial because he silenced a voice which was supposed to give us directions on the proper steps to take in as far as the issue of these fallen heroes is concerned," said Chief Zimunya.
However, prophet Moreblessing Rwambiwa of the Greater Grace International Ministries described the fallen hero's spirit as a demon and said people should be wary of demons as they are deceptive.
Said Prophet Rwambiwa: "As Christians, we believe in putting God first in everything that we will be doing. That spirit was supposed to be cast out because it is from the devil and the devil's native language is lying. The spirit which spoke through Neria Nyamiti is called a familiar spirit and it is not from God. We should not allow divination to rule us as Zimbabweans.
"That spirit was only up to cause commotion. Every demon lies and the best way to deal with them is to cast them out. In short, I can just say Jesus is the only way, truth and the life."
Efforts to reach Bishop Gweru were fruitless as his mobile number was unreachable.
The Manica Post learnt that Nyamiti was taken to her rural home in Nyanga where she was reported to be recovering.
Speaking in an interview, Nyamiti's brother, John revealed that his sister was attacked by this spirit before.
"When we heard that Neria was sick, we were not surprised because she was possessed by this spirit before. However, since we came from Mutare she has been fine because I took her to my church (Johane Masowe) where she was prayed for.
"I am not a traditionalist so I cannot say much about the spirit which possessed her. I would not want to blame Bishop Gweru because if anything, he helped us to travel with our sister in a sane state of mind when he cast the spirit out," said John.