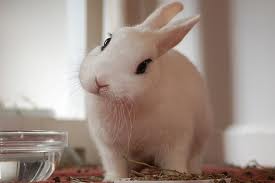 THERE was drama at Methodist Church in Mpopoma recently when a woman was assaulted during a church service after a fellow congregant discovered that their children were having a relationship.
Sthembile Makhalimela, 52, appeared before Western Commonage magistrate Tancy Dube yesterday facing an assault charge following an incident that took place on November 27.
Makhalimela pleaded guilty and was sentenced to a wholly suspended four-month jail term, on condition that she does not commit a similar offence within five years.
She allegedly assaulted Farai Mbavare, 57, with fists leaving her with a scarred face.
Prosecuting Keneth Shava said Makhalimela could not control her anger after she heard that her daughter was in love with Mbavare's son.
"Makhalimela found out that her daughter was absconding from school visiting Mbavare's son. She then poured out her anger on Mbavare and stabbed her with an unknown object under her right eye," he said.
The court heard that on November 27 at around 2PM at Methodist Church in Mpopoma, Makhalimela stabbed Mbavare using an unknown object below her right eye and hit her several times with fists on the head. Mbavare reported the matter to the police leading to Makhalimela's arrest.
Makhalimela told the court that she hit Mbavare out of anger and asked for forgiveness.
"Your worship, can you please forgive me. Do not give me a custodial sentence. I'm a widow and my children depend on me," she said.
Mbavare asked the court to forgive Makhalimela as they were members of the same church.
"Your worship please be lenient on this woman. She has three children and they depend on her. I'm forgiving her because of her children but what she did was wrong," said Mbavare.