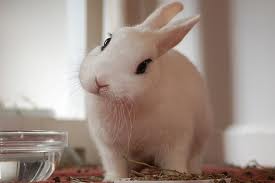 THERE was pandemonium at Bulawayo Central Police Station when a woman took off her clothes twice to protest her arrest for drunken and disorderly behaviour in the city centre.
Sithenjisiwe Ncube, 25, sent about 32 men and women who were in the holding cage with her on Wednesday at about 3am screaming and scurrying for cover in a corner of the cage away from her.
Witnesses said two male police officers who rushed to the scene stood by sheepishly, at a loss for words, while an undressed Ncube faced them arms akimbo.
The officers eventually gathered courage and forced her to dress up.
However, she was not finished.
She allegedly did another s-tease 10 minutes later.
Howls of anguish from fellow detainees sent the officers rushing to the cage once again.
They found Ncube unclothed and lying, face up, on the floor.
For the drama, Ncube appeared before Bulawayo provincial magistrate Sibongile Msipa yesterday facing charges of public indecency.
She was fined $50 or 15 days in prison.
Ncube told Msipa that she could not recall what happened on the day of her arrest.
"Your worship it was my first time drinking. I was so shocked when I woke up in the morning in the police cells and people told me what I had done," she said.
Prosecuting, Dennmore Kasenza told the court that on November 26 at around 1AM, Constables Mazvarira and Mutazu were on duty carrying out raids in the city centre.
"The two police officers arrested Ncube for public indecency at the corner of 12th Avenue and Fife Street," said Kasenza.
They took her to Bulawayo Central Police Station where she was put in the detention cage as police waited for her to sober up.
Kasenza told the court there were about 32 people both male and female in the cage.
"At around 3AM, Ncube removed all her clothes until she was unclothed and people screamed. Constable Mazvarira and Matazu rushed and dressed her up," said Kasenza.
Ten minutes later Ncube took off her clothes again.