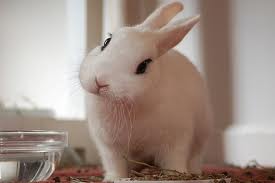 A heart-broken pregnant woman is reportedly suing her ex-fiancé for breaking up with her after breaking her virginity.
According to court papers seen by Chronicle newspaper, the woman Chido Fortune Mutonhori of Shurugwi said through her lawyers: "After deflowering and impregnating me, Hwehwe has taken away my pride as a woman and left me embarrassed and humiliated before my own people, the community of Shurugwi, my peers and the entire Seventh Day Adventist (SDA) church in Shurugwi. In breach of the agreement, defendant has failed and or neglected to marry me after seducing me for 15 months resulting in me getting pregnant."
The publication reports that Mutonhori was engaged to Tafadzwa Hwehwe in May 2013 through the facilitation of the Shurugwi Seventh Day Adventist church elders. Mutonhori said contemplating marriage, she then moved in with Hwehwe in January 2014.
"Plaintiff was accepted as a daughter-in-law by defendant's parents. Mutonhori subsequently relocated to Harare to stay at Hwehwe's parents' house in Belvedere while defendant remained in Shurugwi managing family businesses," said Mutonhori's lawyers.
"Defendant would visit me in Harare during which we would have sexual intercourse and I'm now pregnant and expecting his baby. However, in March 2015, I discovered that Hwehwe has been associating with another woman called Theresa Sibanda to an extent of fathering a child with her and they've since moved in together with the blessings of his parents and I was ordered to return to my people".
Mutonhori, in her summons, said her ex-lover has through his actions reduced her prospects of having a "normal" future marriage and she is now demanding a total of $15,000 in damages.
"Wherefore plaintiff prays for payment of $10,000 in seduction damages for the period between January 2013 and March 2014 when Mutonhori stayed with Hwehwe in contemplation of marriage and impregnating her. Plaintiff claims payment of $5,000 in damages for breach of promise to marry her and the cost of suit on a higher scale," reads part of Mutonhori's papers.
Hwehwe has not yet filed a notice of entry of appearance to defend the summons.
SDA ex-fiancé