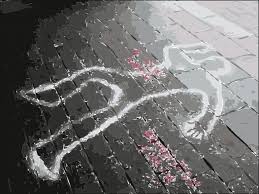 Simeon Sutherland, the man charged with the murder of former Member of Parliament for Portland East, Dr. Lynvale Bloomfield, had his case transferred to Kingston on Friday.
The order was granted in the Portland Parish Court on Friday.
His attorneys were successful in their application to have the matter transferred from Portland to the Home Circuit Court for trial.
Sutherland's attorneys, Peter Champagnie QC and Samoi Campbell, argued that he would not receive a fair trial in Portland due to Dr. Bloomfield's popularity.
Mr. Sutherland is to return to court on March 18 where the case will be mentioned.
Dr. Bloomfield was murdered at his Passley Gardens home in Portland on February 2, 2019.
His body had multiple stab wounds.
Police, to date, have not provided details of the circumstances of the murder, or the motive behind the politician's murder, leaving members of the public to speculate.