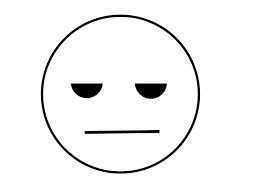 The east Kingston police are at this moment carrying out operations in sections McIntyre Villa (Dunkirk) and surrounding areas in search of two separate groups of gunmen responsible for two incidents of shooting last night, which left two persons including a 17-month-old child dead, and two others with life threatening injuries.
In the first incident, about 10:15 p.m., while a group of residents from Banana Street was having a Valentine's Day party on their street, the party was invaded by heavily armed gunmen from Bryden Street; who fired on the group, killing a man and the 17-month-old child.
Moments later, men from Banana Street armed themselves and went to Bryden Street and kicked open a door to a house where a woman lives with her two-mmonth-old baby. The men, wanting to exact revenge for the death of the child on Banana Street, attempted to murder the baby.
The mother reportedly begged for her baby's life. While she was there begging the father of the child arrived and stood between his child and the gunmen.
The gunmen immediately shot the father; the mother who at this point was trying to escape with her child was also shot.
Both parents are now in critical condition in hospital. Early indications are that the father might not be able to walk again. The baby was not hurt in the attack.
Meanwhile, Deputy Commissioner of Police in charge of Operations Glenmore Hinds said that additional resources will be deployed to the area to track down those responsible for both attacks.
According to DCP Hinds, heartless criminals who are hell-bent on murdering people including babies will not be allowed to remain at large in the community.
"I am assuring the residents that the police will not relent until those responsible are caught. I am also appealing to those with any information to come forward and tell the police what they know", said DCP Hinds.
Those with information can call police emergency 119, Crime Stop at 311 or the Elletson Road CIB at 928-4200 or the nearest police station.