MAN ARRESTED AFTER BEHEADING GRANDFATHER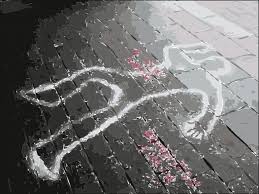 A St James man has been taken into custody on allegations that he chopped and beheaded his grandfather yesterday.
Dead 75 year old Byron Brown of Lacium district in the parish. Reports are that about 4 pm brown and his 25 year old grandson were involved in a dispute.
Further allegations are that the younger man used a Machette to chop brown several times. The old man's head was also severed. The police were summoned and following investigations the young man was arrested.