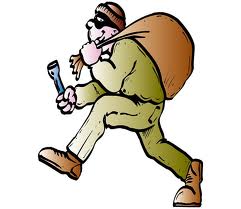 THE Accountant General's Department (AGD) employee and three of his co-accused who were arrested on Tuesday are alleged to have defrauded the Government entity of $19 million in the so-called dead claims scam, according to the prosecution.
The prosecution revealed the figure yesterday, while outlining the allegations against the accused in the Corporate Area Resident Magistrate's Court.
The men are 35-year-old accounting technician Julio Parkinson of the AGD, Kemar Lewis, Rameish Watson and Anthony Monroe. The men are charged with conspiracy to defraud, money laundering and obtaining money by false pretences.
Parkinson's 32-year-old sister Meisha, who is employed to a government ministry, has also been implicated in the matter. She has been charged with attempting to pervert the course of justice. As the Crown outlined the allegations against her yesterday, Parkinson, who has a young daughter, was observed dabbing at her eyes with her blouse.
All five accused were charged between Tuesday and Friday.
Allegations are that between February and October of this year, Julio Parkinson, acting in concert with the three men, opened accounts at Scotiabank branches across the Corporate Area.
Watson, it is alleged, created certificates in the names of pensioners who were deceased and $19 million was paid out to the various fictitious accounts.
The charge against Parkinson's sister stems from allegations that she allowed persons access to her brother's house to remove evidence, including cash. But her attorney Anthony Pearson told the court that the woman is denying the allegations.
Pearson had started making a bail application but Senior Magistrate Lorna Shelly-Williams suggested that the matter be put off until Tuesday due to an outstanding statement implicating the sister.
All five were remanded into custody until Tuesday.