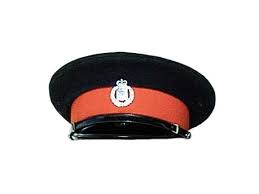 KINGSTON, Jamaica – A 56-year-old man was arrested yesterday, Tuesday September 16, for impersonating the police and extortion.
According to the Major Organised and Anti-Corruption Agency (MOCA) the man threatened to arrest a motorist for breaching the Road Traffic Act before attempting to swindle $20,000 from him.
The incident occurred about 3:00 pm on Friday, September 12 along the Washington Boulevard in Kingston when the accused allegedly stopped the motorist and identified himself as a police officer.
He reportedly told the motorist that he had committed several breaches of the Road Traffic Act to include Dangerous Driving, before soliciting the cash.
The victim agreed to pay over the money in Spanish Town, St Catherine later in the afternoon but instead contacted MOCA, which carried out a sting operation.
MOCA reported that during an attempt to arrest the accused he sped away, causing damage to several motor vehicles, including one belonging to the police.
However, investigations led them to the New Haven community in St Andrew where they made the arrest during a predawn operation.