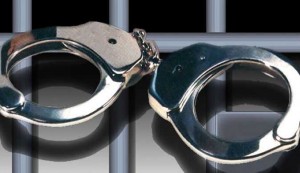 The police have reported the arrest of six people including two women and the seizure of approximately 8.4 kilograms of cocaine at the Sangster International Airport in Montego Bay on Thursday, December 18.
Arrested are 60-year-old entertainer, Claudette Miller-Robinson; 34-year-old entertainment manager, Simone Baccas; 35-year-old entertainer, Karell Wisdom; 34-year-old singer, Garth Jobson and 29 year-old singer, Ramone Rowe, all of St James addresses; and 37-year-old musician, Kevin Tapper of North Brunswick, New Jersey, USA.
Reports are that all six checked in on the same flight about 5:00 pm destined to New York when they were searched by the police and cocaine with a total weight of 3.6 kilograms was found strapped to their bodies and also hidden in shoes and slippers in their luggage.
They were also suspected of drug ingestion and taken to the hospital where it was revealed that the four men had ingested cocaine pellets. Over the course of three days the men expelled a total 438 pellets with a total weight of 4.8 kilograms.
The cocaine has an estimated street value of J$12 million, the police said.
All six are scheduled to appear before the Montego Bay Resident Magistrate's Court on Monday, December 29.