The United States Immigration and Customs Enforcement (ICE) agency says officers from its Enforcement and Removal Operations (ERO) arrested several Caribbean nationals among 73 individuals during a two-state operation targeting criminals and other immigration violators in Michigan and Ohio.
On Saturday, the ICE said during the four-day enforcement action that concluded on Thursday, ERO officers apprehended 70 immigrants with criminal convictions.
The remaining three fall under the agency's enforcement priorities as recent immigration violators.
Without identifying the nationals, ICE said the Caribbean immigrants were from Cuba, the Dominican Republic, Jamaica, Guyana, and Belize.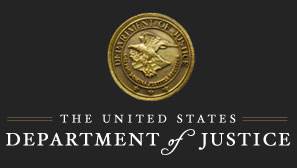 It said among those arrested was a 65-year-old Jamaican man with prior convictions for carrying a concealed weapon, possession of cocaine, possession of marijuana, receiving stolen property, and obstruction.
ICE said the unidentified Jamaican was arrested in Toledo, Ohio, and will remain in ICE custody pending removal proceedings.
The other immigrants arrested during the operation were citizens of Mexico, Guatemala, El Salvador, Lebanon, Poland, Bosnia, Vietnam, South Korea, Nicaragua, Nigeria, Jordan, New Zealand, Sudan, and Lithuania.
ICE said those arrested had criminal histories with past convictions for drug trafficking, driving under the influence (DUI), weapons violations, child sex offences, identity theft, child abuse, and other serious criminal offences.
Fifteen of those taken into custody were criminal immigrants who now face US federal prosecution for re-entry after deportation, a felony punishable by up to 20 years in prison, ICE said.
Those who are not being criminally prosecuted will be processed administratively for deportation, ICE said.
It also said that the arrestees who have outstanding orders of deportation, or who returned to the United States illegally after being deported, are subject to immediate removal from the country.
The remaining individuals are in ICE custody awaiting a hearing before an immigration judge, or pending travel arrangements for removal in the near future, ICE said.
It said all of those apprehended during the operation were "immigration enforcement priorities", as outlined in Department of Homeland Security (DHS) Secretary Jeh Johnson's 2014 memorandum.
ICE said Priority 1 targets include threats to national security, criminal street gang members, convicted felons, and aggravated felons.
Priority 2 targets include individuals with convictions for three or more misdemeanours, or convictions for significant misdemeanours, including DUIs, ICE said.