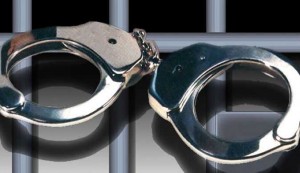 THE St James police yesterday recovered two illegal firearms following an early morning gun battle with gunmen in the Wotumpeng area of Cambridge, St James, where officers had gone in search of wanted men aligned to the Ratty Gang.
According to the police's Corporate Communications Unit (CCU), about 5:00 am, a police party approached premises where they believed wanted men were. They were immediately greeted by gunfire, but managed to take cover and return fire.
According to the CCU, two men — one later identified as Richard Anderson, otherwise called 'Crews', who was wanted for murders in St James, and an unidentified male — were found suffering from gunshot wounds. They were taken to hospital where they succumbed to their injuries. Other men who were at the premises escaped but the police were able to seize one Smith and Wesson revolver and one Colt pistol, which they believed were used by the two men during the gunfight.
The CCU said Ryan Peterkin, otherwise called 'Ratty', and his gang have been operating with impunity in the Cambridge area and are responsible for several murders, shootings, and robberies.
Sponsored Links
Traci Lords Was Stunning in the 80s.. But What She Looks Like Today is Incredible
Definition
His Tongue Cancer Caused By A Near 'Fatal Attraction'
Healevate
"Due to their exploits and mayhem, law-abiding citizens have been living in fear and are being held hostage," said the CCU.
Senior Superintendent Marlon Nesbeth, commanding officer for the St James Division, said the Ratty Gang is among several criminal outfits operating in the St James Division, and which will be the target of continuous police operations.
The police, meanwhile, have issued a call for eight persons of interest to turn themselves in.
They are:
• Ryan Peterkin, otherwise called 'Ratty' from Cambridge, St James
• Richard Anderson, otherwise called 'Cruise', also of Cambridge
• Oswayne Jarrett, otherwise called 'Ski Mask' from Barrett Town, St James;
• Marlon Samuels, otherwise called 'Brutal', also of Barrett Town, St James;
• Christopher Boyd, otherwise called 'Plank', from Flanker, St James
• Stephano Johnson, otherwise called 'Sarge', from Hampton, St James
• Marcus Robinson, otherwise called 'Killa' of of St James; and
• Shaniel Luton of St James.
1