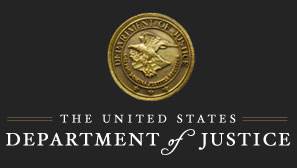 Alabama Man Pleads Guilty to His Involvement in an Identity Theft Scheme Using Stolen Prisoner Names and a Corrupt Postal Employee
Harvey James pleaded guilty to one count of mail fraud and one count of aggravated identity theft for his role in a Stolen Identity Refund Fraud ("SIRF") scheme , announced Assistant Attorney General Kathryn Keneally of the Justice Department's Tax Division and U.S. Attorney for the Middle District of Alabama George L. Beck Jr.
According to court documents and court proceedings, Harvey James obtained stolen identities from individuals who had access to inmate information from the Alabama Department of Corrections. For several years, James, his sister, Jacqueline Slaton, and others used those inmate names to file false federal and state tax returns. James and Slaton directed some of the false refunds to be sent to either prepaid debit cards or issued via check. In 2012, James and Slaton enlisted the assistance of U.S. Postal Service mail carrier Vernon Harrison in the scheme. Harrison, who provided James and his co-conspirators with mailing addresses to which they could mail debit cards, retrieved the debit cards from the mail and delivered them to James and his co-conspirators. In exchange, Harrison received substantial payments. Between 2010 and 2012, James and his co-conspirators filed hundreds of federal and state income tax returns that claimed over $1,000,000 in fraudulent tax refunds.
Sentencing has not yet been scheduled. James faces a minimum sentence of two years in prison and a maximum sentence of twenty-two years in prison, three years of supervised release, restitution and a maximum fine of $250,000. Slaton already pleaded guilty and was sentenced to 70 months in prison. In July 2013, Harrison was found guilty by a jury for his role in the scheme. Harrison will be sentenced on Oct. 31, 2013.
The case was investigated by Special Agents of the IRS – Criminal Investigation. Trial Attorneys Jason H. Poole and Michael Boteler of the Justice Department's Tax Division and Assistant U.S. Attorney Todd Brown are prosecuting the case.