BEFORE YOU ASK FOR BREAD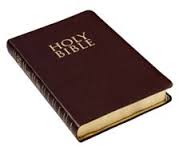 Our Father in heaven,
may your name be honored. May your Kingdom come soon.
May your will be done here on earth,
just as it is in heaven… Matthew 6:9 – 10
Yesterday, we repented of every kind of disobedience and rebellion in our lives and today I want to draw your attention to the fact we live according to the will of God. When Jesus taught His disciples to pray, the very first request He told them to make was to ask that the will of God be done on earth as it is in heaven and later they were told to ask for daily bread!
Before you request for and expect God's provision in your life, you must ensure that you are living your life according to His will. Generally speaking, the word of God is the will of God but every Christian who enjoys a personal special relationship with God has specific things that God has instructed him to do. There are specific ways God must have told him to manage certain areas of his life; there are dos and don'ts that are exclusive to him. Every child of God must as a matter of necessity and urgency enjoy and nurture this kind of relationship because your daily bread depends on it. Forgiveness you need for your sins depends on it. Your victory over trials and temptations depend on the quality of relationship you have with God.
God told Noah to build the ark according to specifications. Redemption plan was carried out according to specification; even when Jesus was in great distress at Golgotha, he prayed for the will of God to be done. Be careful to build and live your life according to the pattern that God has shown you in His word. Jesus said that He that puts His hand on the plough and looks back is not worthy of the kingdom. Looking back means trying to device other ways or options of living the life that God has called you to live.
Liberation thought: We are God's workmanship created in Christ Jesus unto good works.
Further reading: Matthew 6:25 – 34
Prayer:
Not my will Lord, but let your will be done in every area of my life in Jesus name!
I reject every plan and suggestion of enemy that is designed to derail and stop me from seeking and doing the will of God for my life in the mighty name of Jesus.
Father, thank you because I belong to you.