A magistrate has jailed a British-born naturalised Belizean for two years after he pleaded guilty to three counts of indecent assault of the three boys between the ages of 10 and 13 years nearly four years ago.
Chief Magistrate Anne Marie Smith sitting in the Independence Magistrate Court said that the case against David Taylor warranted the maximum sentence because of the tender ages of his victims.
She said he was also placed in a position of trust when he deceived and molested the boys in such heinous way. She noted in her oral ruling that Taylor was their remedial teacher and he invited them over to do school work.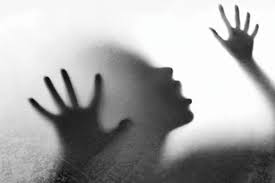 During the four-month trial, the court heard that the accused, who had initially pleaded not guilty, had invited the four young boys to his home engaging in sexual acts with them as well as exploiting them by having them commit sexual acts with other adults then taking their photos and videos.
When his home was searched by police as many as 50 videos were found along with an estimated 500 photographs of four of his victims.
The court was told that Taylor made the boys pose nude and engaged them in various homosexual acts with adult males.
As the trial neared an end on Thursday, instead of putting up a defence after he made three of the four victims relive their nightmare, Taylor pleaded guilty.
In the presence of his victims, their mothers and social worker, he expressed remorse and broke down in tears in court. His attorney, Ellis Arnold begged the court not to impose the maximum jail term of two years upon his client since he is a first-time offender and because he pleaded guilty to the charges and saved the court's time.
But the Chief Magistrate was not convinced and imposed the two-year jail sentence.