BEWARE OF PRAISE SINGERS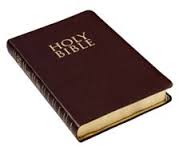 "That no flesh should glory in his presence" (1 Corinthians 1:29)
When men thank you, receive it cautiously and forward it to God. It is to save your neck. Beware of excessive praise. One way out of this is to point to the One who did the miracle-God.
One of the tools Satan can use to deter you from making Heaven at times, are the friends you trust. Now, don't get me wrong; it is good to have friends both good and God-fearing ones, yet you need to deal cautiously with such friends so that you don't fall if the devil decides to use them. Say… God forbid!
In Matthew 16:15-17, 21-23, the Bible recorded how peter was so close to the Master Jesus and loved Him greatly. One day, peter got a revelation from God and Jesus commended him. And immediately, when the devil saw this, he used the same peter in an attempt to derail God's plan for Jesus. Be watchful! Always watch and pray because they will come in sheep clothing. But as many that are under the influence of my voice, you are delivered from such friends by the power of the Holy Ghost. Receive that grace in Jesus name. Such friends will not see you; before they get to you, their plans will be exposed.
Generally, everybody wants to be encouraged and praised for a job well done if the devil knows that you like to be appreciated and praised excessively, and then he will use a praise singer on you and cause your down fall. An example is a case of a lady who started by going to her pastor to thank him for prayers or a favour and the way God use him to bless and deliver her. She kept going to thank the pastor until the devil come in and engage that medium to lure the pastor into Adultery. Be watchful as pastor, leader or heads of departments in church.
In 1 Samuel 18:5-9, the bible tells us how David defeated Goliath. And so, the women were so grateful that they sang songs of praise to thank David day after day. But from the day they composed the songs, David got into trouble with them and he knew no rest for several years. Beware! Watch!! Pray!!!.
PRAYER:
Heavenly Father, I am grateful to you for being my ultimate desire
Any contrary spirit under the guise of a praise singer, is destroyed by fire in the name of Jesus
I receive grace to walk in love like never before in Jesus name
LIBERATION THOUGHT: I am too big for the devil to handle
FURTHER READING: JAMES 4:7, 1 SAMUEL 18:5-9, 2 CORINTHIANS 11:13-14