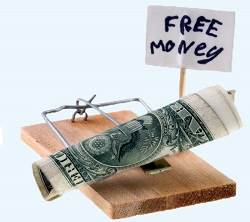 The police now have in their custody, a young man who they believe to be one of the major players in the lottery scam activity on the island.
Milton Lavrick Willock, 27, of Tortuga Drive, Greenwood in Trelawny, is said to have earned well over a billion dollars from the illicit activity.
Willock is accused to have been involved in the lottery scam since he was 21 years old, and has over time his organization has conned US citizens out of some US$8 million or more than JA $1 billion and $33 million.
He was arrested on Saturday on an extradition warrant from the United States and is to appear before the court in Kingston on Tuesday. He was captured a hotel in Kingston where he was found hiding in a garden. The cops said that a search of his hotel room yielded US$10,000, JA$148,000, several electronics devices and jewelry.
Willock in named in a North Dakota findictment which names him as head of a criminal network which includes Deon-ville Antonio O'Hara, aka ZJ Wah Wa.
ZJ Wah Wa has since pleaded guilty to telemarketing fraud.
According to Assistant Commissioner of Police Clifford Chambers, who heads the Counter Terrorism and Organised Crime Branch (CTOC), Willock first came to the police's attention in 2012 because of his lavish lifestyle.
"He lead the typical lifestyle that the scammers display in the St James area where they are showing off their loot. There were the cars, the night life, partying, drinking – flossing as they call it – literally drawing attention to themselves, throwing cash, burning cash sometimes," Chambers told THE STAR.
elude cops
Despite being a subject of interest for police investigators since 2012, Chambers noted that Willock, who is exposed to tertiary level education, managed to elude the cops until he was arrested on the weekend by a joint task force between CTOC and the Major Organised Crime and Anti Corruption Task Force.
When THE STAR pressed Chambers about whether Willock was operating out of the same organisation as activist Kenrick 'Bebe' Stephenson, who was dubbed the "God father of scamming" he was tight lipped.
"We can't disclose at this time given the sensitivity of it because he has the matter coming up in the court and those would be information that we wouldn't want to publicly mention-the syndicate, the operatives, etcetera. That can only be disclosed in court," Chambers said.