My wife goes around telling everybody she's single —Husband
Dissatisfied with his marriage, a man, Adedoyin Salami, has asked an Agege Customary Court in Lagos State, to dissolve his marriage to his wife, Yemisi, over lack of care and irreconcilable differences.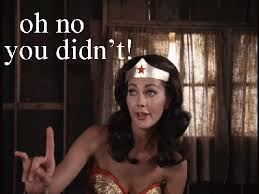 He told the court that his wife was having extra marital affairs with several men.
He also claimed that his wife was not submissive, adding that there was no more love in the marriage.
"The trouble is too much; when l went on transfer for about 11 years to Kaduna, Benin, Calabar and Ibadan, she did not for once visit me.
"When l travelled to Liberia on official duty, l sent huge amount of money to my wife for a house project.
"Yemisi diverted all the money to her personal use and lied to me that she had opened an account and saved it on my behalf," he said.
The petitioner alleged that on his return from Liberia, he realised she had diverted the money to buying and selling from Benin Republic without his knowledge.
"l went to Idiroko border to make some investigations and l realised my wife claimed she did not have a husband," Adedoyin said.
He claimed that his wife had been going to parties and frolicking with different men.
"I can no longer love such an adulterous woman," he told the court.
He also claimed that his wife had turned their five children against him.
"The children do not have respect for me anymore; they have stopped greeting and talking to me after all I did for them.
"I am asking for a divorce because this marriage has already broken down; all we have now is lack of love and threat to life," he said.
Yemisi denied sleeping with any man apart from her husband.
She also denied all the allegations against her, urging the court not to dissolve the marriage.
"All the claims of my husband are not true; I have never been abusive, even as he often beats me, I still endured the marriage for the sake of my children.
"My husband does not respect me as a wife; he claims that l am an illiterate and that he had married an educated woman," she said.
"He started victimising me at home and stopped loving me and the children since he brought another woman into the house
The court's President, Mr Philip Williams, appealed for reconciliation between the couple for the sake of the children.
"The court does not encourage divorce, we are here to make peace where possible.
"The woman should be submissive if she cherishes her marriage," he said.