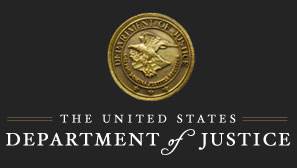 Alabama Man Indicted for Mutli-Year Stolen Identity Refund Fraud Conspiracy
An indictment was unsealed today in Montgomery, Ala., charging Nakia Jackson with conspiracy to file false tax returns, theft of public funds and aggravated identity theft, announced Assistant Attorney General Kathryn Keneally of the Justice Department's Tax Division and U.S. Attorney for the Middle District of Alabama George L. Beck Jr. The indictment was unsealed following Jackson's arrest.
According to the indictment, between January 2009 and March 2011, Jackson conspired with several individuals to file false tax returns using stolen identities, some of which Jackson obtained from a state employee. He used the stolen identities to file false tax returns and directed the tax refunds to several bank accounts. The bank accounts were opened by individuals Jackson recruited to receive the false refunds and directed them to withdraw the false refund money. Jackson also recruited a bank teller to aide in the scheme.
An indictment merely alleges that crimes have been committed, and the defendant is presumed innocent until proven guilty beyond a reasonable doubt. If convicted, Jackson faces a maximum potential sentence of 10 years in prison for the charge of conspiracy to defraud the United States and for each count of theft of government money count, and a mandatory two-year sentence for the aggravated identity theft counts. He is also subject to forfeiture, fines and mandatory restitution if convicted.
This case was investigated by special agents of IRS – Criminal Investigation. Trial Attorneys Charles M. Edgar Jr. and Michael Boteler of the Justice Department's Tax Division are prosecuting the cas