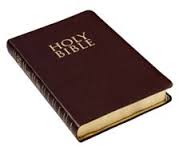 CROSSOVER NIGHT SERMON BY PASTOR ABIODUN DISU
2 Corinthians 5:17 "Therefore if any man be in Christ, he is a new creature: old things are passed away; behold, all things are become new."
Isaiah 65:17-24 "For, behold, I create new heavens and a new earth: and the former shall not be remembered, nor come into mind. But be ye glad and rejoice for ever in that which I create: for, behold, I create Jerusalem a rejoicing, and her people a joy. And I will rejoice in Jerusalem, and joy in my people: and the voice of weeping shall be no more heard in her, nor the voice of crying. There shall be no more thence an infant of days, nor an old man that hath not filled his days: for the child shall die an hundred years old; but the sinner being an hundred years old shall be accursed. And they shall build houses, and inhabit them; and they shall plant vineyards, and eat the fruit of them. They shall not build, and another inhabit; they shall not plant, and another eat: for as the days of a tree are the days of my people, and mine elect shall long enjoy the work of their hands. They shall not labour in vain, nor bring forth for trouble; for they are the seed of the blessed of the LORD, and their offspring with them. And it shall come to pass, that before they call, I will answer; and while they are yet speaking, I will hear."
Tonight, there is going to be a shift in nature. Something spectacular will take place in heaven above and on earth beneath.
The calendar will change from old to new. It's going to be a glorious shift in nature because the old will give way to the new to come in to be in charge. Barely few hours from now, as many that would make it into the new year (you and I) would be shouting happy new year. It's a wonderful thing to see the new year and lives in it with hope and faith of better things and better days.
New year comes with new things, new ideas, new opportunities and of course, new challenges with it. The question is how prepared are you to seize both the opportunity to your advantage and deal with the challenges it would bring to you?
Well, to the righteous, God has promised indeed He would do new things for them because, they have made their hearts new before the new year when they gave their lives to Jesus Christ.
He promised His own joy and rejoicing, glorious harvest, answers prayers, no more vain Labour, another will not inhabit their buildings and they shall enjoy the work of their hands.
In verse 20, God promised the righteous long life, but went further to say; but the sinner being an hundred years old shall be accursed. This therefore means that, the best way to prepare for this glorious transition tonight is to surrender to the lordship of our Lord Jesus Christ.