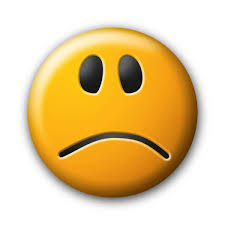 The Trinidad Express reports that; pain and anguish have again visited the doorsteps of a Tobago family, with the death of a baby in her mother's womb.
The full-term baby would have been given the name of Harmony Hope.
Twenty-five-year-old Kai Duncan said the dead baby was left inside her overnight, and she was given an injection to sleep. The family intends to take legal action.
Duncan said she arrived at the Scarborough General Hospital carrying a healthy baby last week Monday at 7:00 pm, but was told by doctors at 10:00 pm she and her baby had a 50/50 chance at survival.
"I find he taking a little too long to deal with the baby and deal with me, so I say 'doctor what do you mean a 50/50 chance'. He said yes, a 50/50 chance, you will have to fly down in Trinidad and your kidney could come out, and the baby could either live or die," Duncan said.
The distraught woman added that she waited for hours in pain for the delivery of her baby, but it was too late.
"He carry me to do a next ultrasound again. When I did the ultrasound again the baby was never moving."
She said all medical personnel left her in the operating theatre alone, she was later moved back to the maternity ward with the dead baby still inside her.
"They take me from the theatre and carry me after two hours. I stay in the theatre, they take me from the theatre and carry me back in the room where I was with the baby, a dead baby inside of me, and inject me with a needle and telling me this injection is an injection to put you to sleep."
Last week Tuesday morning, another doctor approached her on the ward, questioning her about the whereabouts of her baby.
"In the morning time a next doctor come in, he say you lost the baby? I said yes, and he ask me where the baby is, and I said the baby is in me still." She said it was only then she was rushed to the emergency room where she delivered her stillborn child.
The family said when they visited the Scarborough mortuary on Monday to have an autopsy performed on the child they were told the autopsy was already performed. In addition, the family's medical file could not be found.
"My personal doctor told us that he could not answer the questions we were asking him, because he don't have the file and there is no file."
When asked to comment on the matter, Medical Chief of Staff Dr Nathaniel Duke said an investigation into the matter has been launched by the Quality Department of the Tobago Regional Health Authority. He insisted the medical records for the family were not lost, but sent to be copied for the investigation to commence.