Deadly Information Super Highway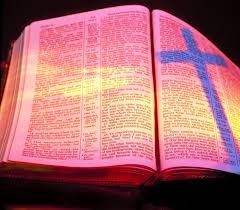 Above all else, guard your heart, for it affects everything you do. Proverbs 4:23
The discovery of new information and communication technology is indeed the construction of an information super highway that runs through every household, individual or organization existing on earth today. Information just gets to you whether you request for it or not. The mere fact that you use a mobile phone makes you accessible and vulnerable to all kinds of information. There are times of course when this information is a blessing because it comes from a healthy spiritual source that is out to educate people about Jesus. But this access becomes an assault when you have the misfortune of getting feeds from demonic depraved sources that propagate evil, violence and all sorts of immorality. Many Christians have been violated and addicted to pornography because of the material they stumbled on while cruising on the information super highway.
We are instructed to guard our hearts because our lives depend on it. That means you must make a conscious effort to choose the kind of things you want to see, read, listen to or watch. People have been initiated into demonic cults because they decided to pay attention to unhealthy spiritual sources. These demonic organisations are actually out to get people initiated as actively as we are out to get people saved via the social media Information Super highway. May the fire of the Holy Ghost separate you and your families from such evil doers in Jesus Name!
Liberation thought: The word of God in my heart keeps my mind from considering evil.
Further reading: 2 Corinthians 10:3 – 6
Prayer:
Let every satanic messenger targeting me online through the social media be destroyed by fire, in the mighty name of Jesus!
Blood of Jesus, purge me of evil information I have received through the information super highway in the mighty name of Jesus.